Road Repairs Vs. High-speed Rail Matchup Headed For Ballot?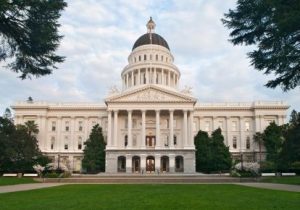 Sacramento Capitol Building

View Photos
Sacramento, CA — A state assemblymember hopes to give voters an alternative towards funding California's much-deferred road repairs by throwing Governor Jerry Brown's high-speed rail project under the bus.
By this week introducing AB 1768, the Rail to Roads Reinvestment Act, Republican Third District Assemblymember James Gallagher aims to redirect the net proceeds from high-speed rail bond to the state highway operation and protection improvement program, which is experiencing an annual $5.7 million shortfall. He states, "Californians deserve better than the crumbling roads and bridges they travel on every day. At the same time it has become clear the high speed rail project is infeasible and too expensive and won't solve our transportation issues." Gallagher introduced the bill with help from eight of his colleagues yesterday.