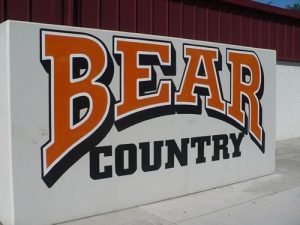 Summerville Bear Country logo

View Photos
Some high scoring games were fought in the second week of the High School Football Season.
The Summerville Bears were on the road at Mariposa and took home a win, 47 to 41.  The Sonora Wildcats walked away with a win in their first home opener against Lodi. The score was 48 to 12.
Bret Harte defeated by Orestimba, 49 to 24 and Calaveras lost a hard fought battle to Escalon, 33 to 25.