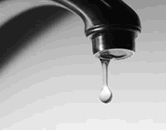 Water

View Photos
Sonora, CA – T.U.D. keeps its conservation measures in place meaning the ban on outside watering continues for customers.  The goal is to achieve a 50% reduction in water usage.
T.U.D. General Manager Tom Scesa told the board there were still too many unknown variables at this time to ease up on the restrictions.  The Board took that advice and voted 4-1 to keep the restrictions in place.  Board Member Mike Sarno was the lone no vote arguing, "All we are hearing is fear tactics it has nothing to do with the reality that the water is there. Pinecrest Lake and Lyons Reservoir are spilling.  We're wasting water."
Board Member Kent Johnson countered, "It would be shameful if we were facing ire from the entire community if they didn't have water to drink in October, November and December. Any one of those is a possibility and we don't have enough information."
The Board discussed reviewing the issue again at its next board meeting in two weeks.