McClintock's Hearing On Toads And Frogs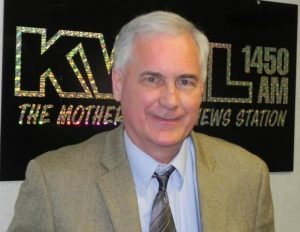 Congressman Tom McClintock

View Photos
Sonora, CA — The speaker lineup has been finalized for Congressman Tom McClintock's public forum next week in Sonora.
It will focus on federal protections for the Sierra Nevada Yellow Legged Frog and the Yosemite Toad. McClintock and U.S. Congressman Devin Nunes are scheduled to be on hand. Also presenting information will be Tuolumne County Supervisor Randy Hanvelt, Calaveras County Cattleman Kelly Wooster, Forester Steve Brink, El Dorado County Analyst Mike Applegarth, U.S. Fish and Wildlife Deputy Regional Director Alexandra Pitts and Mark Baird of Siskiyou County.
McClintock has been critical of federal protections for the species. "Critical habitat designations will likely cause severe restrictions on land access and could limit or forbid activities such as grazing, trout stocking, logging, mining, and recreational use resulting in a devastating impact on the local economy."
The forum is open to the public and will begin at 2pm this coming Tuesday, August 6, at the Mother Lode Fairgrounds.