Deputies, CHP Arrest Two Women In Connection With Stolen Vehicle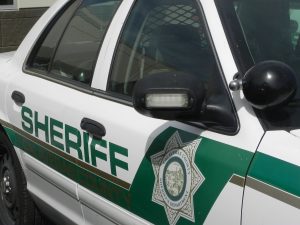 Calaveras County Sheriff

View Photo
San Andreas, CA – Patrolling deputies who spotted a reported stolen vehicle wound up arresting two of the occupants.
According to Calaveras County Sheriff's spokesperson Sgt. Greg Stark, his office received a bulletin about the vehicle from the Angels Camp Police Department Saturday and around 2:30 p.m. that day deputies located it traveling on Baldwin Street in Valley Springs.
Stark says 22-year-old Angels Camp resident Emily Rose Pavlacky, who was behind the wheel, was determined to be intoxicated on an unknown substance. So, CHP officers were called to the scene. She was arrested on charges relating to the stolen vehicle as well as for driving while impaired, driving without a license and for child endangerment due to having a juvenile with her.
The passenger, 38-year-old Malena Jacinta Sitzmann of Valley Springs, was additionally arrested in connection with the stolen vehicle and for possession of an open package of marijuana while in the vehicle.