People That Make It Happen 2010 – 2013
People That Make It Happen: Grand Marshal and Honorary Town Marshal Awards 2018 – 2011
2010 Grand Marshal - Bill Kile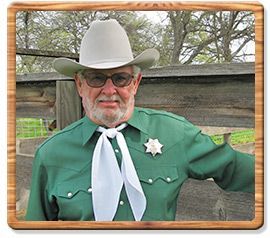 Bill Kile was born on September 10, 1931, in Chowchilla, California. His family has farmed in that area for the past 80 years. Bill graduated from Chowchilla High School in 1949 and continued his education at Modesto Junior College, majoring in Ag. Farming. He joined the U.S. Air Force in 1951 and eventually became a tail gunner on an RB36. After his discharge in 1955 he went to work for Standard Oil Company at a service station in Fresno, California where, in 1957 he bought his first Chevron station. That was the beginning of his 36-year career as a Chevron dealer. When a station became available in Sonora in 1968, he made a major decision to move his family from the central valley he had always called home, to the foothill community he loved. Bill owned and operated Bill Kile's Chevron Station on South Washington Street in downtown Sonora until his retirement in September of 1991.
Bill and Kathy married in 1971. They have a combined total of five children; Gary, Theresa, Trena, Cherie and Eric. They now have eight grandchildren and fourteen great-grandchildren. They make their home in a rural area outside of Jamestown and Bill still tends to a few cows and one remaining horse. He takes pleasure in working around their small ranch property.
Bill is proud to be a 36-year member of the Sonora Elks Lodge. He was also active in the Service Station Dealers Association for many years. Bill and his family were active members of the Sierra Pony Express Riders and he served as president of that riding club in 1976.
Bill was voted in as a member of the Tuolumne County Sheriff's Posse in 1977. He served as Captain in 1986, the same year he proudly honored his mother, Ethel Kile, as the Sheriff's Posse Mother of the Year. Bill served as chairman of the Round-Up Collection's Committee for four years and has chaired and worked the Beer Booth Committee for the Round-Up for many years. He has worked on many projects throughout his 33-years as a posse man, as well as assisting in maintenance of the posse grounds on Rawhide Road. He rode with the posse in parades representing the Tuolumne County Sheriff's Posse throughout northern California. He carried the American flag for the posse in 2002, at which time he determined that he was the oldest posse member riding that day, and he was riding his 25-year-old horse which was probably the oldest horse in the parade. That was a great day!
Bill feels very honored to be chosen as the 2010 Grand Marshal of the Mother Lode Round-Up Parade and hopes everyone has a great time at this year's Parade and Rodeo.
2010 Honorary Town Marshal - Larry Rotelli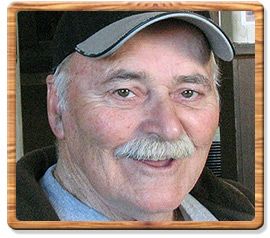 The Tuolumne County Sheriff's Posse and the Sonora Union Democrat are happy to congratulate former long time Tuolumne County Supervisor Larry Rotelli who was elected the Honorary Town Marshal for the 2010, 53rd Annual Mother Lode Round-Up by popular vote.
He served in Korea with the U.S. Army for 13 months, returned to Sonora in 1960 to join the family business. Larry Rotelli, while chairman of the Tuolumne County Supervisors, was featured on the ABC Evening News with Peter Jennings who did a human interest piece on Larry's political campaign which highlighted his run as the "Supervisor Garbage Man." Larry represented his district on the Tuolumne Board of Supervisors for many years, 14 years before that on the Sonora City Council. He was Sonora's mayor for two years and chairman of the Board of Supervisors for five years. His grandfather founded Sonora Refuse around 1920. The company was passed down to his father, then to him. Rotelli sold the business about 25 years ago, but still drives garbage trucks for the company, now called Cal Sierra.
Larry and his wife Dixie reside in Sonora, California. They have three children and six grandchildren.
The Honorary Town Marshal tradition began in 2002 when longtime Sonora City Councilman Ron Stearn was named Grand Marshal of the Roundup. He had already been chosen when a group of Sonora business owners, headed by Rene Paulsen, launched a campaign to have the late Edward "Wimpy" Jones named grand marshal. The posse decided to name "Wimpy" honorary town marshal and set up a "people's choice" election to pick future honorees. Paulsen was the winner in 2009.
The Tuolumne County Sheriff's Posse and the Sonora Union Democrat are happy to honor Larry Rotelli, the 2009 Mother Lode Round-up Honorary Town Marshal.
2009 Grand Marshal - John Ostrom
John Ostrom attended Chico State University for several years on an athletic scholarship. He had a 32 year career with the United States Forest Service working on the Tahoe and Lassen National Forests prior to transferring to the Stanislaus National Forest in 1966. Fire suppression and control were one of his primary responsibilities and he served as Logistics Chief on many large campaign fires throughout the Western United States. John retired on December 31, 1989 which, of course, provided much more time for his favorite pastime — fishing.
John and Carol Ostrom have been married for over 42 years having blended a family of six children and they now have nine grandchildren.
Soon after moving to Sonora, John began a member of the Sonora Volunteer Fire Department and participated in many of their activities, including fires, until 1972 when he and the family moved to the Soulsbyville.
John joined the Tuolumne County Sheriff's Posse in November, 1973, and since that time has served in many capacities. He was an active participant in the acquisition of the property and subsequent development of the current Posse Grounds on Rawhide Road.
John is also a 40 year member of the Sonora Elks Lodge. He has always considered his time and efforts for the Sheriff's Posse and the community as a "labor of love."
2008 Grand Marshal - Kenneth R. Wivell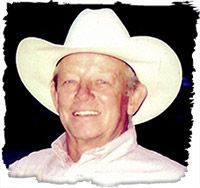 Kens family dates back to 1847 in Tuolumne County. Ranching in the Mountain Springs and Stent areas. Born to Jack and Isabelle Wivell in 1937 where Yosemite Title now stands. Ken attended Sonora Grammar and Sonora High School serving as Student Body President in the 1954-55 school year graduating in 1955. After some college and military duty Ken returned to Sonora and went to work for Baers Clothing and later owned the business. Ken married Carol Robinson in 1958 and raised two sons Cal and Kip. Now with eight grand-children and four great grand-children. The family lost Carol in 2003. Ken worked for Fred Leighton in Yellowhammer in 1950 and 1951 and coached football and track at Sonora High and also served as Booster President. He joined the Sheriffs Posse in 1973 and was Captain in 1982 and was instrumental in the purchase of the Posse's first property. Serving as Round-Up General Chairman from 1978 to 1981 Ken started the popular calf scramble Calcutta and along with posseman Jerry Keith rearranged the Queen Contest to culminate with the Fashion Show which is considered one of the best contests in the country. This year Ken became a Life Member in the Tuolumne County Sheriffs Posse. For the passed ten years a good part of Ken's summer is spent with the great crew in Kennedy Meadows. He is looking forward to a great weekend.
2008 Honorary Town Marshal - Jon R. Cavaiani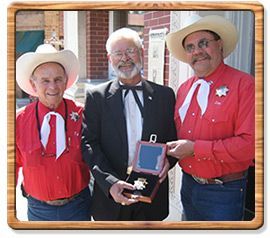 John, a long time Columbia resident and a winner of the Congressional Medal of Honor, and former Vietnam POW. John Cavaiani has requested the opportunity to share his award with U.S. Army Sgt. Bobby Rapp, who died in Afghanistan on March 3 rd, 2008 and the Sheriff's Posse wholeheartedly supports his unselfish action. Bobby Rapp attended Sonora Elementary and Sonora High School and spent many years competitively skiing in the Far West Ski Assoc and was an avid golfer and friend to many. To honor Bobby Rapp, John wants to lead a horse in the traditional fallen soldier symbolic way and parade to honor the Rapp family with the American, California, and POW-MIA flags flown to honor his sacrifice for his country.
John Cavaiani is one of 109 living Congressional Medal of Honor recipients an award he received for actions on June 4 and 5, 1971 while serving as a platoon leader in Vietnam. After repeatedly exposing himself to heavy fire he volunteered to stay on the ground and direct helicopters in to the landing zone and provided covering fire while other platoon members escaped. He ended up spending almost two years in a prison camp suffering many injuries and deprivations.
The Tuolumne County Sheriff's Posse and the Sonora Union Democrat are proud to honor two great American heroes as our 2008 Honorary Town Marshals, Congressional Medal of Honor Winner John Cavaiani and U.S. Army Sergeant Bobby Rapp.
2007 Grand Marshal - The Shady Ladies of the Mother Lode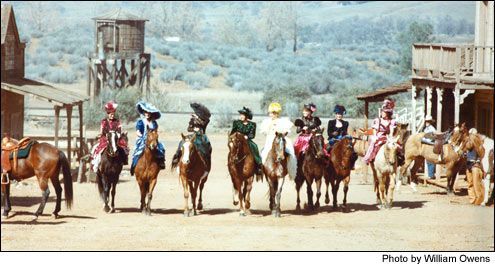 Founded in 1987 by side-saddle expert Jan Lewellen, she found a few like-minded and fearless friends to share her dream and the Shady Ladies of the Mother Lode were born!
These lively ladies have adorned parade routes in Victorian costumes designed by members all over California for the past 20 years.
2006 Grand Marshal - Paul Francis Castle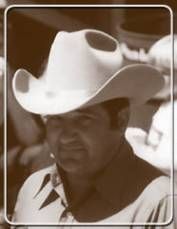 He joined the Tuolumne County Sheriff's Posse in 1969, serving as its Captain in 1975. He is still an Honorary Past Active Member. He is also a 50 year member of the Sonora Elks Lodge.
One of Paul's greatest contributions to the Posse and the community was being Rodeo Chairman for the Mother Lode Round-up for 21 years from 1969 to 1990. Before 1969, he worked the Round-up and with CCA stock contractors Andy Asbaugh, Hap Avangello and Dan Russell. He also doubled as the bullfighter during some of those years. He was the catalyst to converting the Round-Up from amateur to professional rodeo by bringing the PRCA (Professional Rodeo Cowboys Association) in 1969, through the Flying U Rodeo Company and Cotton Rosser. Paul is an avid rodeo fan who attends the NFR, many California and Nevada rodeos, and studies rodeo relentlessly. To this day, Paul organizes a bus trip annually to the Cow Palace, the Grand National Rodeo, Horse and Stock Show. Paul raised his son John and two daughters Danesse and Annette who all still live and work locally. Paul and his wife Barbara now reside on the Bonavia Ranch on Lyons Bald Mountain Road in Sonora.
2006 Honorary Town Marshal - Bob Mills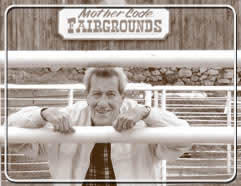 Prior to acting on his entrepreneurial spirit and buying the Horseshoe Club in 1950 Bob worked in Long Beach as a Real Estate Agent but followed his heart back to Tuolumne County in 1950. Bob operated the Horseshoe Club for 30 years and retired in 1980. Bob has two daughters one of who lives in Mocassin and the other owns a garage with her husband in Orangevale. Bob's is married to Doris Fletcher-Mills and they now spend their time enjoying life and working in their yard.
2005
Grand Marshal – Ty Wivell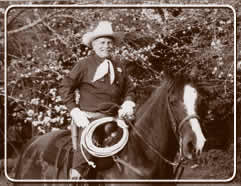 Ty's first love is rodeo- from childhood to today- and he was humbled by this honor of being chosen Grand Marshal of the Mother Lode Round-Up Parade by his peers in the Tuolumne County Sheriff's Posse. Ty has been a respected mentor to younger Posse members and has provided them consistent leadership. He wishes all the Mom's here this weekend a Happy Mother's Day and hopes y'all come to his "baby" – the Mother Lode Round-Up Rodeo!
Honorary Town Marshal – John "J.B." Belemecich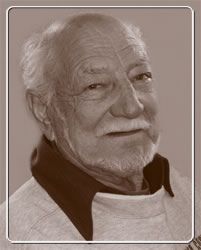 JB hasn't missed a Mother Lode Round-Up Parade since it was held at the old racetrack out on Racetrack Road in the 1930's. He has walked or ridden in the parade numerous times and the hat he will be wearing this year in the Round-Up Parade was given to him by former County Sheriff, Miller Sardella, who served as Tuolumne County Sheriff from 1962 to 1974.
2004
Grand Marshal – Tom Fraser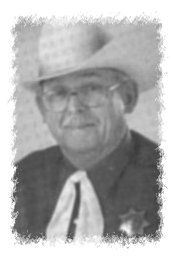 On February 12, 1956 Tom married Patty Bundy, also a lifelong Tuolumne Co. resident who was born in the old Jamestown hospital. Tom and Patty had six children, all still with close ties to Tuolumne County. Their family now includes fifteen grand children, and two great grand kids. Tom and Patty retired to a small Quartz Mountain farm where they work a flock of sheep and enjoy their retirement in beautiful Tuolumne Co. This year they're celebrated their forty eighth wedding anniversary. Tom is still a very active member of the Tuolumne County Sheriff's Posse, very rarely (if ever), missing a meeting. He has been honored as a "Life Member" of the Sheriff's Posse. Tom Fraser continues to be an inspiration to the younger guys in the Posse and is a living example of the history and tradition of this great organization
Honorary Town Marshal – J.W. Moran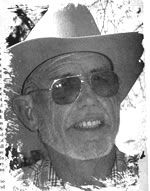 With a professional career working in the valley for the Turlock Irrigation District for over seventeen years followed by another nineteen years for the County of Tuolumne while he pursued his true love of country music. J.W. played drums and guitar and returned to Sonora in the mid-1980's hosting a radio show at KVML called "Scrambled Eggs & Ham" from 4 a.m. to 7 a.m. featuring "A predawn celebration of old time country music featuring the likes of Rose Maddox, Bob Wills, Chet Atkins, Bill Monroe, Earl Scruggs, Kitty Wells, Patsy Cline, Hank Snow and Hank Williams." In addition J.W. proved to be a great story teller of country flavored stories and yarns that delighted listeners.
2003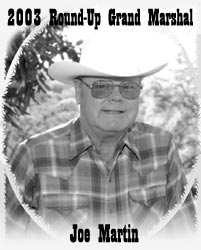 Grand Marshal – Joe Martin
Martin has been involved with the posse since its inception. His father was one of the original 12 members inducted into the Posse on January 12, 1948. Joe Sr. was our Grand Marshal in 1972. Joe's earliest involvement was hauling the Posse's horses in his stock truck to out of town parades. Joe was an active member in the Posse in the late 60s and 70s. Joe is still an Honorary Past Active member and has sponsored the Bareback Bronc event at the Round-Up for nearly two decades.
Honorary Town Marshal – Ray Antonini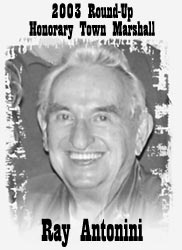 Antonini the 73-year old has spent his entire life in Sonora; in fact, he still lives in the house where he was born and raised. He also spent 22 years of his life with the Tuolumne County Sheriff's Department, rising to lieutenant and chief deputy coroner before leaving the department in 1977.