Murphys Old Timers Museum
Open Noon to 4pm Friday, Saturday & Sunday, and on Monday Holidays
470 Main Street
Murphys, CA 95247
(209) 728-1160
murphysoldtimersmuseum.com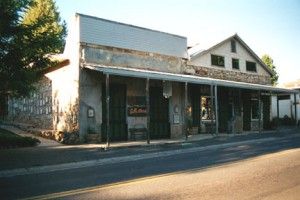 Murphys Old Timers Museum on Main Street features mining artifacts, period clothing, photographs, news clippings and journals of pioneer families, and examples of Miwok and other tribal basketry and tools. They are dedicated to the preservation of the history and artifacts of Murphys and its generations since the Gold Rush.
Guided walking tours of the town's many historic buildings including the home of Albert Michelson, the first American Nobel Prize winner, are conducted Saturdays at 10:00 a.m., starting in front of the Old Timers Museum on Main Street.
Murphys was one of California's richest gold rush towns. The riches attracted fortune hunters, adventurers, gamblers, harlots and renowned outlaws – among them Joaquin Murietta and Black Bart.  Many of their stories can be traced through the writings, photographs and memorabilia preserved in the museum.
If you want to stay in the Mother Lode take a look our list of places to stay.
Planning a wedding, conference or other event? Take a look our list of places to host your event.
Tell us about your experience at this place! Contact Us