Buying a Home in a Buyer's Market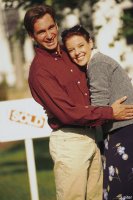 (ARA) – Thinking about buying a new home? You are not alone as many Americans are now making the move towards buying first homes, buying larger homes, or even buying second or vacation homes. There is a large inventory available in many markets, opening up great opportunities for buyers.
Here are some helpful hints from GMAC Real Estate and GMAC Mortgage to help save you both time and money while navigating today's buyer's market.
Know what you want
With nearly 80 percent of buyers using the Internet as part of their home search, a good place to start is a national real estate Web site such as www.gmacrealestate.com. Knowing what features you want will also help your real estate agent find homes that are the right fit for you. The more specific you can be, the more time you will save. Make a list of the features that are most important to you. Start with determining the number of bedrooms and bathrooms as well as other personal requirements you might have such as an office versus den, one or two stories, etc. And remember the old saying, 'buy half the home in twice the location,' which is a simple play on the 'location, location, location' real estate cliché.
Also, think resale before you ever set foot in a home. The neighborhood, schools, parks, water front location, shopping, transportation accessibility, and proximity to key points in the city are all characteristics that will remain important when you decide to sell your home at some point in the future.
Find a real estate agent
From researching homes to sales price negotiation, nine out of 10 buyers use a real estate agent to make the home buying process easier and less stressful.
'Buying a home is typically the largest purchase you will ever make and real estate agents can help ensure you are making the right decision, at the right price and in the right location,' says John Bearden, president of GMAC Real Estate. 'Real estate agents typically live in or near the areas in which they work, so their local knowledge is invaluable in helping you quickly and efficiently find the right home to match your needs and lifestyle.'
Get pre-approved
Getting pre-approved is one of the first steps in the home buying process. By getting pre-approved, you will receive a loan commitment for up to a certain amount from your lender before you have found a home, based on a review of your credit and finances. Pre-approval also makes your home search more efficient by allowing you to focus only on the homes you know you can afford.
'Pre-approval sends a message to sellers that you are a serious, qualified buyer,' adds Jim Ferriter, executive vice president for GMAC Mortgage. 'It can help you move fast once you find the right home.'
Take your time
One of the biggest benefits of a buyer's market is that you can take your time finding your home. Do not feel pressured to settle for anything less than a home that meets your needs and fulfills your dreams. However, good homes, priced right, in a great location sell fast even in a buyer's market — so you need to be prepared to move when that home becomes available.
Financing solutions
'There are a variety of financing options available to home buyers,' continues Ferriter. 'An experienced loan officer will take the time to explain the mortgage process, define terms, and listen to your concerns to get you a loan that fits your needs.'
Keep in mind that how long you plan on staying in your home will play a role in determining which financing option might be the right fit for you. In addition, home lenders such as GMAC Mortgage (www.gmacmortgage.com) offer a number of online resources, such as payment calculators, glossaries, etc. to help homebuyers better understand which financing options might be right for them.
Prepare to make a monthly mortgage paymentDepositing the amount of your new mortgage into a savings account each month is a good way to prepare for the adjustment in living expenses. An added benefit is that you'll have some excess cash set aside for your down payment.
Negotiate
Once your real estate agent has helped you find the home of your dreams, work with them to negotiate the price and present your offer. Motivated sellers may be willing to reduce their price, or even pay part of the closing costs.
Also, if you are looking at new construction, make sure any incentives being offered are tied to the home. For example, if a builder offers a cruise or flat-screen TV, ask for the value of the item to be discounted from the purchase price of the home. You are purchasing a home and that should be your focus — not the giveaways.
Home Inspection
It's always a good idea to have any house you are considering purchasing inspected by a certified home inspector. This will help give you peace of mind that the house you are buying is sound from roof to foundation to plumbing and electrical. Also, any repairs that need to be made can increase your negotiating power. Talk to your real estate agent about home warranty options to help protect yourself from the cost of unexpected (but covered) repairs or replacement of major systems and appliances that might break down due to normal wear and tear.
Once the negotiation is complete and the purchase agreement has been signed by all parties, you will soon be enjoying the fulfillment of homeownership. Combined with the right tools and the right attitude, and with experienced professionals on your side, a buyer's market offers an opportune time to consider purchasing a home. Mortgage and real estate professionals are ready to help you make your home buying dream a reality. For more information, visit www.gmacrealestate.com or www.gmacmortgage.com or call GMAC Mortgage at (800) 888-GMAC (4622).
Courtesy of ARAcontent
---