Gifts for the Do-it-Yourselfer on Your Holiday List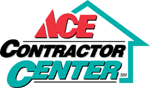 (ARA) – While you're making your list and checking it twice this holiday season, don't forget the do-it-yourselfers on your list. Cool weather seldom chills the DYIer's enthusiasm for home improvement projects. The work of creating one's castle simply moves inside.
The perfect holiday gift is always something that appeals to an individual's special interests. From basic tool kits to home improvement workshops, the number of holiday gifts available for do-it-yourselfers could overflow Santa's bag. Here are a few ideas:
Digital cable or satellite dish service so they can tune into the many non-network home improvement programs on the air. Your local cable provider, or dish providers like DISH Network provide monthly packages that include do-it-yourself oriented channels like Home & Garden Television, The Learning Channel and Do It Yourself Network.
One of the hottest interior decorating trends of the new century, easy-to-install wallpaper murals can be used as an accent or focal point in virtually any room of the house. Lowes carries a line of several murals by Minnesota-based mural manufacturer Environmental Graphics, created exclusively for the home improvement giant. The do-it-yourselfer on your list will feel like sipping a tropical drink while he or she installs a classic palm tree mural in a rec room, or may want to feast on some tiramisu while nestling a Tuscan villa scene in a niche above a bathtub. To find a Lowes location, visit www.lowes.com.
Power to the people, especially do-it-yourselfers at the holidays. The plethora of power tools on the market ensure you can find just the right one for your handyperson. Need to stuff a stocking? Slip in a powerful, lightweight, hand-held drill or electric screw driver. Looking for a knock-their-socks-off, 'this is your combined birthday and Christmas' gift? Consider a zero-turn radius lawnmower for the serious yard lover or a snow blower for anyone who lives in a colder climate.
Looking for something for the do-it-yourselfer who has every tool you can imagine but nowhere to put them? An outdoor storage shed may be the solution. Home improvement stores carry a range of outdoor storage solutions – from classic wood or metal sheds, to portable plastic storage sheds by Rubbermaid. All are a great installation project, and serve a practical purpose, for home improvement enthusiasts.
Knowledge is a good thing, and many home improvement stores now offer classes on how to accomplish popular home improvement projects. Most are free, or a nominal cost, so if you give one as a gift, consider enhancing the value by throwing in babysitting services, paying for any needed supplies, or even a gift card so the DIYer can have a nice dinner before or after the class. Check with your local home improvement store for class schedules and pricing information.
Finally, for the do-it-yourselfer who simply has everything he or she could possibly need, consider creating your own 'gift certificate' that pledges your personal assistance the next time he or she needs help with a major project. Does your spouse plan a kitchen makeover in the spring? Give her a gift certificate that entitles her to your services as a chef and/or nanny during the duration of the project. Does he plan to put new tile in the bathroom? Promise him backrubs as needed.
With a little creativity and knowledge of your do-it-yourselfer's favorite projects, you can give a gift that he or she will remember long after the project is done.
Courtesy of ARA Content
---