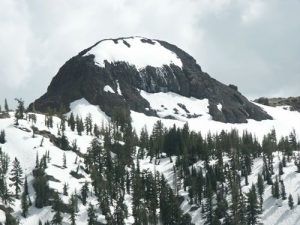 Ebbetts Pass

View Photos
Sacramento, Ca – The Department of Water Resources says April 1st is a telling date when it comes to snowpack totals across the Sierra Nevada.
Today's readings show that the total snowpack is 106 percent of average for the date. Last year at this time, the level was 81 percent.
"As the water picture for this year becomes clearer, we can increase our deliveries to farms and communities throughout the state," says DWR Director Mark Cowin. "But the aftermath of three years of drought and regulatory restrictions on Delta pumping to protect fish species will keep this year's allocation far below normal."
The final snow survey will be held on May 1st, but the D.W.R. says April is often the most telling because minimal snow typically falls during the month of May.
The northern Sierra is 126 percent of average, the central is 92 percent and the southern is 105 percent.
Written by bjhansen@mlode.com.