July is Smart Irrigation Month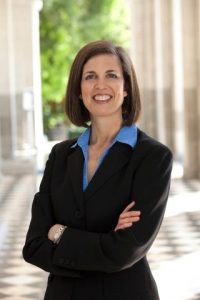 Kristin Olsen

View Photos
This year, between the high-elevation snowpack and our late, cool spring with frequent rains, we have ample water supplies. We can be grateful that the drought is over, for now.
However, the Water Conservation Act of 2009, also referred to as SB (Senate Bill) x7-7, or "20 by 2020," mandates that California will reduce urban per capita water use by 20% by the year 2020. It also requires all water suppliers to increase water use efficiency (http://www.water.ca.gov/wateruseefficiency/sb7/)
It's estimated that 50% of California's residential water is used outdoors-to water lawns, ornamental plantings, and vegetable gardens and in swimming pools. Our water use practices can always become more efficient.
To help us become more aware of our watering practices, July is designated as Smart Irrigation Month. July is the month in the foothills when our plants typically use the most water.
In a recent presentation in Groveland, Brad Lancaster, the author of "Rainwater Harvesting for Drylands and Beyond" asked the question, "why do we use treated drinking water to irrigate our lawns?" The number one use of energy in California is to pump and move water. Any water we save on our landscapes is definitely money in the bank!
In honor of Smart Irrigation Month, the University of California Cooperative Extension Natural Resources Program and Tuolumne Utilities District (TUD), our county's largest water supplier, will host a "Save Water, Save Money" Fair. On Saturday, July 30, from 9:00 a.m. to 1:00 p.m. information and activities will be available, free to the public, at the TUD facility at the corner of Tuolumne Road and Nugget Blvd.
Come tour the water-wise landscape plantings and find out how to test your own sprinkler system for efficiency. There will be hands-on examples of drip irrigation components and information about "foothill-friendly" gardening techniques that use less energy, less water, fewer pesticides and require less maintenance. Vendor coupons and information about the water-saving toilet rebate program will be available. Kids' activities will take place on the lawn.
In addition to attending the First-Annual, "Save Water, Save Money" Fair, UC Cooperative Extension and TUD encourage you to efficiently use water:
Check the depth of your watering.
Add organic material to your soil.
Plant closely enough that plants shade the soil.
Mulch, mulch, mulch, mulch.
Consider replacing some of your plantings with drought-tolerant natives.
Consider reducing the size of your lawn. Grass is one of the biggest water losers around.
And one last tip-check your sprinklers for leaks, broken heads, misaligned spray patterns and run-off. If you're getting run-off, schedule your sprinklers to run more often for shorter periods of time.
Go to www.ipm.ucdavis.edu and click on "UC Guide to Healthy Lawns" to learn more about irrigating your lawn. Go to www.tuolumneutilities.com and click on "Water Conservation" to learn more about water savings. And come to the "Save Water, Save Money" Fair.
Rebecca Miller-Cripps is Natural Resources Program Representative for the University of California Cooperative Extension in Tuolumne County.