Extended Attacks At Same Home Draw Deputies, Result In Felony Charges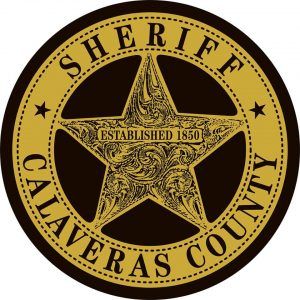 Calaveras County Sheriff's Office

View Photos
San Andreas, CA -– A two-day family altercation escalated into felony assault and other charges for a local man, according to Calaveras County sheriff's officials.
Sgt. Rachelle Whiting recounts that deputies first responded to a residence in the 200 block of Rose Street in Valley Springs Monday afternoon for a reported family disturbance. Upon their arrival they learned that 27-year-old Cody Ponder reportedly assaulted a family member and threw a brick at that victim. Before leaving the scene, he allegedly broke numerous items, including windows out of a vehicle parked in the driveway. Deputies searched the area for Ponder after taking the report but were unable to locate him.
Deputies returned to the same residence the following night after hearing that Ponder was back and was breaking more items; among these were another vehicle's windows. While on scene, deputies found Ponder walking in the area and placed him under arrest for assault with a deadly weapon and vandalism.
However, while in handcuffs, Ponder reportedly became upset as deputies began speaking to a female there and began physically resisting arrest and began making threats to other people on scene. Due to what transpired during the second altercation, additional charges were brought for another count of vandalism, making criminal threats and resisting deputies.