Felony Thief Admits Guilt Rather Than Hear His Elderly Victim Testify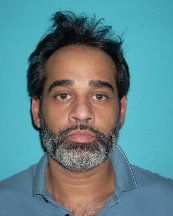 Mark Miller TCSO Booking Photo

View Photos
Sonora, CA – More than seven years after ripping off a now 91-year-old local man, a convict doing prison time decided at the last minute to opt out of fighting the case.
Today, Tuolumne County District Attorney Laura Krieg shares that 28-year-old Mark Miller of San Mateo pled guilty to felony elder theft, a charge that dates back to February, 2011, adding that Assistant District Attorney Eric Hovatter, who handles all county elder abuse cases, was the prosecutor.
She states that Tuolumne County resident Lonnie Brakefield, who was 84 at the time, was selling a vehicle that he had parked in the Sonora Safeway parking lot with a "for sale" sign that included his phone number. After getting a call from Miller, he met him in the lot to negotiate the sale. The purported buyer claimed to be a Jamestown resident and offered to make a low down payment with monthly payments, which Brakefield accepted, adding that Miller could use a truck that he owned until Miller finished making the monthly payments.
Krieg adds that, accompanied by a female that he identified as his sister, Miller followed Brakefield to his home and saw yet another vehicle for sale, offering instead to buy it for over Blue Book value. At that point, the woman helped draft a contract and Miller made a $400 down payment. Brakefield decided that Miller could take and drive the vehicle as he was paying it off, later recounting to police that the pair "seemed like such sweet people."
Accommodating Seller Repaid With Trickery  
As Miller said he did not have any identification on him at the time of the agreement, Brakefield allowed that he would follow Miller to his Jamestown residence so he would know where the vehicle would be. However, after taking the keys, Miller drove away before Brakefield could do so.
Brakefield called Sonora Police to report the theft. Officer John Bowly, who investigated the "agreement," found that Miller signed it using "Mork Mille" as his name. The phone number printed beside it, tied to a Bay Area auto body shop, also linked to an address associated with a palm reader and an empty apartment.
Further case details show that Officer Bowly heard back from Miller, who denied telling Brakefield that he was a resident of Jamestown and claimed the female he was with was not his sister but "like a sister;"
Miller added that he planned returning the next day to notarize the agreement with the seller. Police arrested him when he arrived for the meeting. The following month, the DA's office filed a criminal complaint and issued an arrest warrant. However, the case was not able to move forward because Miller could not be located.
What Goes Around Finally Comes Around
Fast forward to this past July, when Miller was sentenced in a San Diego County courtroom to jail in a case involving drunk driving causing injury. Krieg reports that at that point, he requested that Tuolumne County bring him to trial on the elder theft case within 90 days or dismiss the case.
Perhaps Miller was hoping that enough time had passed that Officer Bowly had left the Sonora Police and the elderly man was no longer around. Neither was true, it turns out. Using the phone number Brakefield gave when he filed his criminal complaint, the Tuolumne County Victim Witness Unit reached him directly. Not only was he alive and well, he remembered the case and prepared to testify.
The DA's office says Miller, who was was transported to Tuolumne County, decided to plead guilty just prior to his preliminary hearing avoiding Brakefield taking the stand under oath. Officials say that since Miller is currently serving a prison sentence, he will now serve an additional year and his latest conviction was added to his RAP sheet.
"We were very lucky that Mr. Brakefield was…willing to come in and testify despite such a long time passing. Seeing his face probably caused Miller to plead guilty," Hovatter remarks. He adds that the case demonstrates why folks should use caution when doing business with strangers — and ensure that they have legitimate contracts, addresses and ample security for protection from thieves, like Miller.