Sonora Bar Fight Sends Two To Hospital Then Jail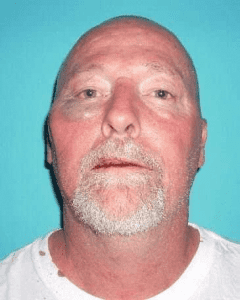 Lance Allen Nokes SPD Booking Photo

View Photos
Sonora, CA — Two brawlers described as former coworkers were arrested on felony assault charges after allegedly duking it out downtown over the holiday weekend.
According to Sonora Police Sgt. Curtis Hankins, a patrolling officer on Saturday night noticed a fight brewing on the sidewalk in front of The Office Bar in Sonora on South Washington Street. "Another [officer] pulled up almost immediately and all the subjects separated — but there were two who were still yelling at and…facing off with each other. Both were intoxicated and both were detained," he recounts.
The men were identified as 43-year-old Lance Allen Nokes of Jamestown and 56-year-old Randall Hall Banks of Sonora. "The fight was [allegedly] over something that happened four or five years ago when they worked together," Sgt. Hankins adds.
Nokes, who wound up with a large contusion to his right eye and possibly a broken finger, resisted arrest. Banks sustained a broken nose. Both were charged with felony battery causing great bodily injury and after being treated at Adventist Health Sonora, the two were booked into the Tuolumne County Jail and each assigned a $50,000 bond.