Animal Control Reports Rabid Skunk Incident In Jamestown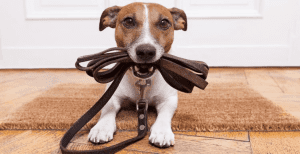 Tuolumne County Animal Control Rabies Clinic Mascot Photo

View Photos
Jamestown, CA — Following contact with a dog by a skunk carrying the rabies virus, Tuolumne County Animal Control officials are alerting residents to make sure their animals are up on their vaccinations.
Officials report that the owner of the dog, which had a current rabies vaccination, took the canine for a booster after the incident. The location of the contact was off Campo Seco Road. As rabies is endemic to Tuolumne County, officials stress that all domesticated animals should have regular rabies vaccinations. While rabies in the U.S. is chiefly a disease of wild mammals it can occasionally affect humans and affects the central nervous system.
Animals with rabies shed the virus in their saliva, which can cause an infection if it gets into a break in a person's skin. This occurs most often via a bite but can also be transferred if an infected animal's saliva gets in through one's eyes, mouth, or nose. While a rabies vaccine administered after exposure is highly effective at preventing the progression, left untreated, an infected person who develops symptoms of rabies without effective treatment will die.
Ways To Prevent Rabies' Spread
According to Animal Control officials, animal bites and any contact between domestic animals and wildlife must be immediately reported to their office, which allows public health officials to respond with appropriate treatment recommendations and safety protocol.
Besides making sure that your animals are current on their vaccinations (under state law dogs are required to have rabies shots), they should avoid contact with wildlife and with unknown animals. If bitten wash your pet's bite thoroughly with soap and water and seek immediate medical attention.
Locally, all dogs must be licensed as well. This can be done at the Tuolumne County Animal Shelter weekdays from 9 a.m. until 1 p.m. or at one of several summer rabies vaccination clinics. For locations, dates and times of these, click here.