Supervisor Garamendi Hosts Town Hall Tonight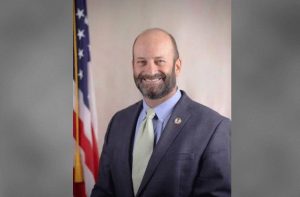 Jack Garamendi

View Photos
(This story has been updated to reflect that the Town Hall meeting in West Point is tonight, Thursday, Aug. 23 and not last night.)
San Andreas, CA — Calaveras County District 2 Supervisor Jack Garamendi is holding a special meeting devoted to the topics of removing hazard trees and wildfire preparedness this evening at 6 p.m. The venue is the West Point Community Hall on Highway 26.
Garamendi shares that residents in the West Point and Wilseyville communities with bug-killed trees on their properties that have fall zones within the county's responsibility areas  have already received right-of-entry forms. Others in Mokelumne Hill and Glencoe will be receiving theirs soon as well. These trees are all being removed at no charge to the landowners, he emphasizes, under the county's tree mortality disaster recovery program that has already removed many trees along the Highway 4 corridor.
Tonight, Garamendi says, "We are going to focus on answering questions make people feel comfortable to get this work done before winter comes on. We are also bringing in local fire departments, OES and the fire safe council to talk about wildfire preparedness on the Highway 26 corridor."
Preparing For Future Fire Disasters 
Continuing, he notes somberly, "We know that eventually there is going to be another fire and we want to make sure that our citizens are prepared and that they know our plans for it so that we are well-coordinated. So it is a two-prong meeting, tree hazards and dealing with fire hazards, and they are in many ways related." Plans for creating more fuel breaks will also be specifically addressed.
Garamendi wants to dispel any suspicions landowners might have with the hazard tree removal process. "We need to get people to understand and talk to their neighbors and say, 'hey, you got this letter return it to the county so you can get these trees removed so that they don't fall on our shared driveway or my house or the county roads." Too, he warns, anyone choosing not to participate in the program could become legally liable for should an identified hazard tree that was not removed fall and cause injuries or damage.
He adds that landowners with trees on other parts of their properties not impacting county responsibility areas may also learn tonight what resources may be available for them to get free or reduced price removal assistance.