Admitted Gang Member Arrested Following School Stabbing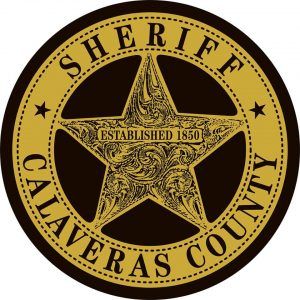 Calaveras County Sheriff's Office

View Photos
San Andreas, CA — An 18-year-old with confessed ties to a gang that pays tribute to the Mexican Mafia and has nationalized in the U.S. was arrested after a disturbing incident at a local academy.
According to Calaveras County Sheriff's spokesperson Sgt. Rachelle Whiting, deputies responded to the Rite of Passage Sierra Ridge Academy located on Fricot City Road near San Andreas last Thursday night following a call reporting that a student had attempted to stab staff members. Sgt. Whiting notes that the academy is advertised as a school program for disadvantaged youth.
During the incident investigation, she recounts deputies learned that 18-year-old Steven Perez-Bogle of El Monte had become agitated when two staff members instructed him to return to his bunk for the night. Refusing to follow instructions, he instead pulled a metal object from his pocket and then attempted to stab a staff member several times. The object was later determined to be an improvised knife made out of a shaved-down key.
Whiting reports that a staff member sustained a minor injury before other staff members were able to remove the weapon from Perez-Bogle. He was arrested on felonious assault with a deadly weapons charges, including likely to cause great bodily injury on a school employee. Since during his interview he admitted to being a Sureños gang member and had gang paraphernalia in his possession, he was additionally charged with participation in a criminal street gang. He was booked into the Calaveras County jail with $50,000 bail.