Forest Seasonal Roads To Open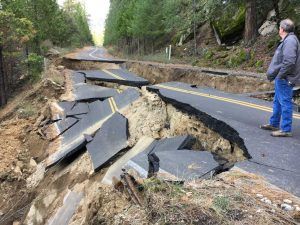 Beardsley Day Use Area Road

View Photos
Sonora, CA – Although most of the seasonal roads will open on the Stanislaus National Forest beginning April 15, several will remain closed due to storm damage – including one of its most popular destinations.
"Our crews are just now beginning the inspections and we may find some damage that will require repairs before a road is passable," indicates Scott Tangenberg, deputy forest supervisor.
The following high-use roads remain closed until storm damage repairs are completed, according to forest officials:
Groveland Ranger District: Crocker Ridge Road (2S30)
Calaveras Ranger District: Sourgrass/Boards Crossing Road (5N14)
Mi-Wok Ranger District: Buchanan Road (1N01)Summit Ranger District:
Beardsley Road (4N29), known as Beardsley Day Use Area Road; Hell's Half Acre Road (5N29); Donnell's Dam Road (5N09X)
Noting that the continued closure of Beardsley Road means that the popular day-use area will remain shut down, Forest spokesperson Diana Fredlund says that the damage to most of these roads is from a series of heavy storms during the 2016-2017 winter. She details, "These roads had a lot of landslides. There was so much water and the force of the water just broke the roads. There are whole parts of the roads that are undermined so that now the black top might be there but there is nothing underneath it. That's mostly due to water that had got through because there was so much water the culverts couldn't handle it."
Most of these roadways are projected to open next spring, according to Fredlund, who notes that the forest engineering staff is working with the Federal Highway Administration for funding and expertise to redesign and repair the extensive damage on these roads.