K9 Sniff's Out Hiding Suspect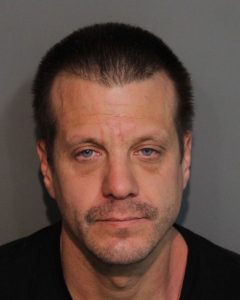 Kenneth D. Carnes

View Photos
Angels Camp, CA — A Copperopolis man fled on foot during a traffic stop prompting a search in Angels Camp and a canine's nose helped capture the suspect.
A vehicle was pulled over recently for expired registration tags near the intersection of South Main Street and Monte Verda Street. Inside the vehicle was a woman driver and passenger, 39-year-old Kenneth D. Carnes, who was wanted on an outstanding felony warrant out of Tuolumne County for conspiracy.
While Calaveras County Deputies were questioning Carnes, who was out of the vehicle, he suddenly took off running. Deputies chased him over several fences but lost sight of him near the entrance to the cemetery next to the Angels Camp Police Department, which was enlisted to help out in the search. A K9 unit was deployed to help sniff out the suspect. The canine's nose led officers to the Altaville Melones Fire Protection District station on Monte Verda Street. Under a fire vehicle, the dog found Carnes hiding.  He ignored officers' commands to surrender, according to police.  After repeated warnings the canine was sent to apprehend him.
Drug use items were located in the vehicle and later were determined to belong to Carnes. He was taken into custody for resisting arrest, drug paraphernalia and the existing warrant.