Establishing A Tracking System For Complaints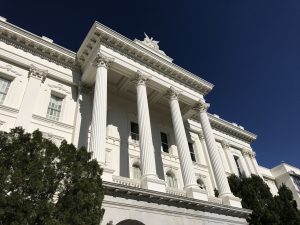 California State Capitol Building

View Photos
Sacramento, CA — Governor Jerry Brown's office is directing state agencies to set up a tracking system for discrimination and misconduct complaints and ordered an update for sexual harassment training.
The new network is the result of a working group that started meeting in December, which directs agencies to update polices to ensure investigations are completed and documented. The directive extends those obligations even if an employee resigns during the investigation. In addition, it expands training for employees required to document and investigate complaints, extends prevention education to all state employees and creates clear codes of conduct at state agencies.
A series of misconduct allegations against lawmakers and staff members recently has the California Legislature working on updating its harassment training and policies. Already, three lawmakers have resigned in the wake of the national spotlight on sexual harassment brought to light by the #Me Too Movement that has swept the country.