Neutralizing Net Neutrality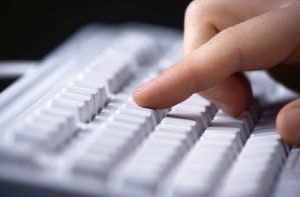 Typing on a computer keyboard

View Photos
Sacramento, CA — A California senator has introduced legislation that would maintain net-neutrality rules recently gutted by the Federal Communications Commission (FCC).
A likely showdown in the Legislature with internet providers and the Trump Administration is brewing if San Francisco Democrat Scott Wiener has his way. He has authored bill aimed at maintaining a level playing field on the Internet. It would prohibit internet providers from blocking or slowing data based on its content or from favoring data from companies that pay extra.
Washington's Governor Jay Inslee signed the first state-level net neutrality law earlier this month. A spokesperson representing USTelecom, a broadband industry group, counters that the industry cannot have 50 different state regulations governing the internet as it would create chaos.
If the bill passes it will almost certainly face a legal challenge from the FCC, which barred states from adopting net neutrality rules when the new regulations were adopted in December.