Large Bequest To Benefit Local Students And Animals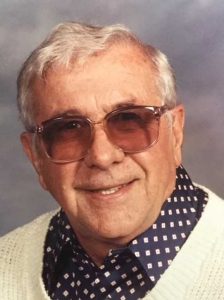 Kenneth Bisordi

View Photos
Sonora, CA – The Sonora Area Foundation is in charge of a nearly $5 million gift left by a Sonora native to help local students and animals.
The foundation details that the money will benefit both Sonora High School and the Humane Society of Tuolumne County (HSOTC) with 65 percent going to a school scholarship fund and 35 percent to an endowment fund, respectively. Officials acknowledge that the bequest from the estate of Kenneth "Ken" Harry Bisordi is one of the largest received by the foundation.
Bisordi passed away in March of 2017. He was a Sonora native and longtime resident, who was ironically raised in what is now the Gunn House Hotel. He graduated from Sonora High School, was a veteran of both WW II and the Korean Conflict and received a chemistry degree from Berkley. After a long career in the oil industry, he retired to Sonora to be near family and friends. A bachelor his whole life, his first cousin Shirley Beerman of Jamestown reminisced, "My kids were his kids."
Starting this spring, the foundation will be awarding the Kenneth H. Bisordi High School Scholarship to two Sonora High graduates — each receiving $15,000 per year for four years. Also a longtime supporter of the Humane Society, Bisordi served on the board and as a president. While ecstatic to receive the gift, HSOTC Board President J. Michael Strange explains, "It is important to understand that with an endowment, the principal remains intact and only those monies accrued from investing the principal can be used for charitable purposes. So there is no guarantee that we will receive monies from the endowment in any given time period as it is dependent on the market trends and investment dividends. That's why it's important to remind our donors that we still rely 100% on the generosity and good will of our community-at-large to continue in support of our mission of saving one more animal at a time."
For information on grant applications, making a donation or establishing a donor fund, contact the foundation at 209-533-2596 or click here.