Update: Tuolumne County School Employee Attacked By Student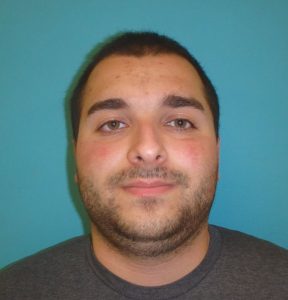 Jason Zachery Haddad

View Photos
Update at 9:15 a.m.: A clarification on the suspect that was arrested for attacking and threatening a Sonora High School employee. Originally, Sonora police had reported that is was a Sonora High student that attacked a school employee. Sonora High School Superintendent Pat Chabot contacted Clarke Broadcasting to clarify that it was not a high school student. He further explains, "We have a couple of programs on our campus that are run by the Tuolumne County Superintendent of Schools Office and this student was in one of those programs. He had an altercation apparently with an aide in the classroom. We weren't even aware of it until quite a bit later, but again it was not a Sonora High School student, it was a student on our campus in a program that is run by the county office."
Original post at 7:50 a.m.: Sonora, CA – An 18-year-old student at Sonora High School has been arrested for assault and making threats while in class.
Sonora Police Officers were called to the campus around 12:40 p.m. on Wednesday to investigate a battery on a school employee. Further investigation identified the student as Jason Zachery Haddad of Sonora. Witnesses detailed that Haddad had become angry and allegedly charged an employee. He then punched the person and chased the school official out of the class room, according to police. The victim suffered minor injuries.
Police caught up with Haddad later at his home. He was arrested for felony battery on and threatening a school official. Police did not reveal any further details regarding the cause of Haddad's anger.