Rewarding Those Who Serve Others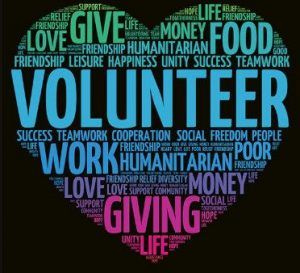 Celebrating Volunteers in Tuolumne County

View Photos
Sonora, CA — The Sierra Nonprofit Services is seeking the public's help to acknowledge local volunteers making a difference in the community.
Calling them unsung "Quiet heroes serving those who serve others," the group notes volunteers that get food to hungry folks, care for animals, fight fires, serve on boards, build play grounds and look after the elderly. Organizers want to hear back from the public on their favorite volunteer in the form of a nomination. Those selected will be rewarded with "a really nice lunch and a Big Fat Thank You!" say organizers who will hold the "Volunteers, the Heart of Tuolumne County" Annual Awards Luncheon on Friday, April 20th from noon to 1:30 p.m. at the Sonora Elks Lodge located at 100 Elk Drive in Sonora.
The deadline for nominations is 5 p.m., Thursday (March 16th). To nominate a local volunteer, click here.  The non-profit provided these volunteer award categories:
Lifetime Achievement Award – Awarded to an individual to honor a lifetime of volunteer service that has positively impacted our community.
Extra Mile Award – This award is given to an individual with a heart and passion for service to others in our community.
The Volunteer's Champion Award – This award is for a nonprofit organization that does an outstanding job of supporting and recognizing their volunteers.
Community Excellence Award – This award is given to a for profit business that promotes volunteerism among their employees and supports nonprofits in our community.
Never Too Young Award – Awarded to a person between the ages of 6 and 18 who sees beyond themselves and works to improve our community.
For those who would like to find volunteer opportunities in the county, click here, or call 209-533-1093.