Two Suspects Sought In Beating And Burglary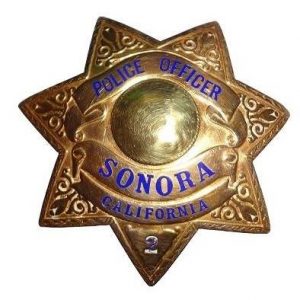 Sonora Police Department

View Photos
Sonora, CA — Sonora Police are seeking the public's help to catch the thieves who chased a man, beat him and then stole his backpack.
The call came into dispatch around 9:30 p.m. Wednesday, requesting officers to respond to a person being chased. Once on scene, the victim relayed that he was sitting near a cement wall at the intersection of Cabezut and Greenley roads when two men came up behind him yelling. He took off running onto Morningstar Drive with the suspects on his heels.
One of the men jumped into a red colored Ford Exhibition to give chase and repeatedly tried to cut off the victim while the other continued to pursue him on foot. The victim became tired and could not run any longer. He alleges that is when the suspects jumped him and one punched him in the face. Once on the ground the two men continued punching and kicking him.  One of the suspects then grabbed his backpack and took off. He also told police that he did not know the suspects. Officers noted that the victim had visible injuries including a minor cut to his left forearm, but he refused treatment.
Police are asking for anyone that may have witnessed the attack or has information regarding the suspects contact the department at 532-8141.