Man Charged With Battery And Vandalism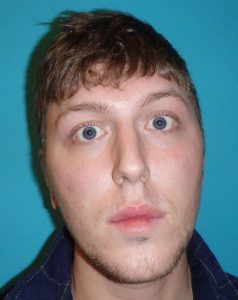 Devon Leigh Martin

View Photos
Sonora, CA – A Sonora man was involved in two separate incidents involving his ex-girlfriend that included battery and the keying of her vehicle.
Sonora Police Officers responded to the area of Bulwer Street and South Washington Street for a report of a domestic violence incident Tuesday around 11 p.m. Once on scene, officers learned that during an argument 25-year-old Devon Leigh Martin of Sonora had allegedly grabbed his ex-girlfriend by the arms and caused minor injury to her shoulder.
Officers also discovered that Martin and his ex-girlfriend were involved in another physical fight in front of Winters Tavern on Monday that led to Martin allegedly scratching the side of her vehicle with a knife. Police estimated the damage to the vehicle to be around $1,000.
Martin was later found at a home on Olive Street and arrested. He faces felony domestic battery with injury and felony vandalism.