New Health Officer For Tuolumne County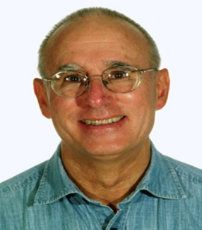 TC Health Officer Dr. Robert Bernstein, M.D., M.P.H., M.S., Ph.D.

View Photos
Sonora, CA – The County of Tuolumne Human Services Agency has chosen a new Health Officer and tout his wealth of experience with jobs at both the Centers for Disease Control and Prevention (CDC) and the U.S. Department of Health and Human Services.
Dr. Robert Bernstein, M.D., M.P.H., M.S., Ph.D. will take over the post on April 2nd. He will replace former Health Officer Dr. Liza Ortiz who resigned in June for personal reasons after serving in the job for two years, as reported here.
County health officials indicate that Dr. Bernstein has a combined total of 23 years of experience as a Medical Epidemiologist and Program Officer at both the CDC and the U.S. Department of Health and Human Services. He completed his residency in General Preventative Medicine at Johns Hopkins University and the CDC. Additionally, he also completed training in the Epidemic Intelligence Service of the CDC.
Currently, Dr. Bernstein is a California licensed physician and surgeon. He is a member of the American Public Health Association, Association for Prevention Teaching and Research, and the American Evaluation Association. County officials detail that he has extensive skills related to public health issues in both the U.S. and other countries, including Singapore, Indonesia, Tanzania, Pakistan, and Saudi Arabia. His experience also includes a stint as the state of Florida as Chief of the Infectious Disease Prevention and Investigations Section.
The Tuolumne County Board of Supervisors is slated to officially appoint the doctor to the post at its Tuesday meeting. Dr. Bernstein's annual salary will be nearly $205,000.