Wanted Man Nabbed During Crime Spree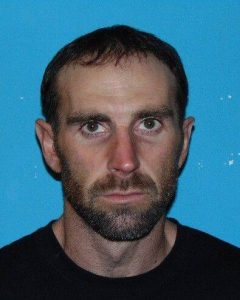 Kasey Questo

View Photos
Twain Harte, CA — After eluding law enforcement several times last year, a Soulsbyville man's luck ran out this morning — he is now behind bars thanks to an observant resident.
Tuolumne County Sheriff's dispatch was tipped off by a homeowner who noticed a suspicious truck stuck in the snow in the driveway of his neighbor's vacation cabin on Superior Drive. When deputies pulled up around 7:49 a.m. the driver jumped out and took off running. A deputy gave chase, while another followed in his patrol SUV. The suspect, 33-year-old Kasey Questo, was able to flag down a passing Jeep. Sheriff's officials say he allegedly faked like he had a gun in his pocket with his finger and ordered the person behind the wheel out of the vehicle. Instead the driver spotting the flashing lights behind him and turned off the Jeep. Questo was arrested.
Deputies recognized the suspect as he is wanted for several run-ins with the law last year resulting in eight arrest warrants including felony resisting arrest, drug charges and theft related charges, as reported here.
Questo's now faces additional charges of possession of a stolen vehicle, attempted grand theft, carjacking, kidnapping, and resisting arrest. It was determined that the stuck truck in Twain Harte was stolen and that Questo was trying to steal a trailer from the cabin when deputies arrived at the home.