Cholesterol The Target Of Heart Month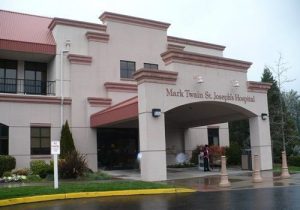 Mark Twain Medical Center

View Photos
San Andreas, CA — Women are the big winners in the celebration of February, which is American Heart Month.
To help keep the ticker pumping smoothly, once again Soroptimist International of Calaveras County and Mark Twain Medical Center (MTMC) have teamed up to offer free cholesterol tests for women in Calaveras County during the month. Known as a lipid panel, the test measures good and bad cholesterol and triglycerides, which is helpful in identifying women at greater risk of heart disease and stroke. The free tests are offered during the month through the "Take It to Heart Program."
Those wanting to take advantage of the free testing are recommended to fast for 12 hour or at least have no food after midnight. Proof of Calaveras County residency is required but no appointment is needed as women can walk-in to the MTMC laboratory or its Medical Centers located in Angels Camp, Arnold, Copperopolis, and Valley Springs throughout the month. Screening vouchers can also be found at those locations along with other healthcare providers countywide. For more information regarding the testing call the laboratory at 754-2583.