Parking Challenges Anticipated Around Pinecrest Lake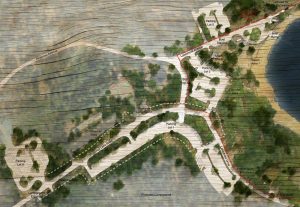 Parking Areas Around Pinecrest Lake

View Photos
Pinecrest, CA — In April crews had hoped to begin a multi-year project to reconstruct the roads and parking around Pinecrest Lake, but it was postponed due to the heavy snowfall.
Forest Service Engineer Tim Hughes notes the construction will take 2-3 years to complete, as work will be done in the offseason, so there is no impact to summer recreation. The project is being done in cooperation with PG&E and the US Forest Service, and tentatively, it will now begin in September. Hughes notes that the past winter caused additional heavy damage, and created new hazards, around the lake, so travelers should use extra caution this upcoming season.
He concludes, "The public will find that the parking lot is in bad condition. It won't be fixed for this year, but there is a project moving forward."
Pinecrest is one of the most popular summer destinations in the Mother Lode, and it is expected to be busy this weekend for the Memorial Day holiday.