Last Weekend In March Events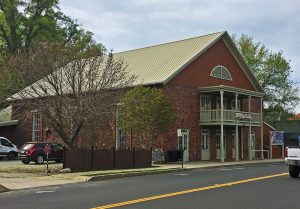 Sonora-CA-Opera-Hall-2017

View Photo
There are several events planned for Friday, March 24th, Saturday, March 25th, and Sunday, March 26th.
The Vietnam Veterans of American Chapter 391 of Sonora will present the Spring Blues and Bluegrass Festival, a two-day event at the Sonora Opera Hall. In addition to the live music, there will be a food truck and alcoholic drinks for purchase. The doors open at 6 PM on Friday and at 4 PM on Saturday as detailed here.
VFW Post 4748 in Tuolumne is hosting the 3rd Annual Ruck March Saturday at 10 AM. The event will be three miles through Westside with a 22lbs Ruck/Pack required for 1st 2nd and 3rd place prizes. Details are here. 
The Calaveras Gem & Mineral Society's 2023 Gem & Mineral Show is this weekend from 10:00 am to 5:00 pm Saturday and 10:00 AM to 4:00 PM Sunday at the Calaveras Fairgrounds. There will be dealers and displays of gems and minerals, demonstrations, tools, beads, jewelry, jewelry supplies, a kid's area, items for gold diggers, prize drawings, exhibits, a snack bar, silent auction, and free parking. Tickets are $5 more details are here.
Support Sonora High School's Ag Boosters at their Drive Thru Dinner this Saturday. Meals are $75 with pick up at the Tuolumne County Sheriff's Posse building off Rawhide Road. Funds raised at the event support scholarships and grants for Sonora High FFA Members as detailed here.
Badges & Hoops Fundraiser For Special Olympics invites everyone to watch local Law Enforcement/Fire & First Responders play our Special Olympics Athletes as they battle it out on the Summerville basketball courts for the bragging rights of whose best at a game of hoops. Admission is free, the event is 5:30 PM to 7 PM Saturday, and a concession stand, and raffle are available as detailed here.
Opening night for Murphy's Creek Theatre's Let There Be Love is Friday with performances on Saturday and Sunday through April 15. More details about the play are in the event calendar here.
Elvis is playing at the Sierra Repertory Theater read the review in our blog section here. Evening performances are on Fridays and Saturdays at 7 PM; matinees Thursdays, Saturdays and Sundays begin at 2 PM and there are also Wednesday matinee performances at Noon. For more info and tickets, go to sierrarep.org check out our Theatre section here for more performances.
Get some training in Emergency Communications at the Twain Harte Community Center this Saturday from 9 am to Noon. Details are in the community events listing here.
The yearly Mustache March to help cancer patients in need will conduct a party and silent auction on Saturday night details are here.
Celebrate life and raise awareness about pro-life resources in Calaveras County at the 2023 Walk for Life. The walk begins at 10 am in the Frog Jump Plaza and will proceed to Utica Park as detailed here.
Tuolumne River Trust will be working hard with various groups and volunteers to plant thousands of trees. Get in contact with them to get more details about their Rim Fire Volunteer Reforestation here.
Enjoy the view from our several webcams here, check out the movie times at local theaters, and the Snow Report in our weather section here.
Next week
The Tuolumne County Veterans Service Office will be hosting an afternoon full of information for spouses of veterans and military members. Come to the Tuolumne County Enrichment Center on Wednesday, March 29th from 1 to 4 PM for a casual session of questions and answers to make sure you have all the tools necessary to access the benefits available to you from the Department of Veteran Affairs.
The Tuolumne County Volunteer Fair will take place on Thursday, March 30th from 3:30 until 6:30 at the Motherlode Fairgrounds. The Volunteer Fair is a free, impactful event to connect local community organizations, agencies and social service groups with residents who want to contribute volunteer hours in Tuolumne County. All are invited to participate for free and encouraged to sign up! For complete details and more information
Cub Scout pack and Boy Scouts of America Troop 580 in downtown Sonora would like to invite you to join them for a ceremony to retire United States Flags with dignity and respect. This will take place AT Courthouse Park in downtown Sonora on Thursday March 30th at 6 PM. If you arrive between 5:30 and 5:45, you'll be able to enjoy both hot coffee and hot cocoa.