Woman Arrested In Sonora For Intentionally Crashing Into Barbershop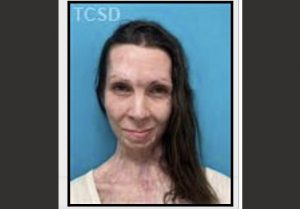 Alexa Osterman

View Photo
Sonora, Ca — The Tuolumne County Sheriff's Office is investigating an incident that left damage to a local business.
On Saturday at around 9pm, the sheriff's office received calls from multiple people that a woman, 41-year-old Alexa Osterman, had posted pictures on social media of her vehicle crashing into Tom's Barbershop in the 13000 block of Mono Way.
As deputies were on their way to investigate, Osterman actually called law enforcement to report that she "crashed into the building intentionally."
The arriving first responders located and detained Osterman in a nearby parking lot at the Speedway Gas Station. Her vehicle, meanwhile, was still running, crashed through the front of the barbershop. CAL Fire, and the CHP, also responded, due to the level of damage to the building. Inside Osterman's vehicle were several items from the barbershop, including signs, hair clippers, framed pictures, and a magazine rack. The value of the contents taken was over $8,000 and the damage to the building was $30,000.
Osterman was booked into county jail on charges of burglary and vandalism. No details have been released in regard to what led her to drive into the building and steal the contents. The arrest log notes that she has an Oregon address. No injuries were reported.