Update: Shelters Remain Open In Calaveras Due To Debris Slide Concerns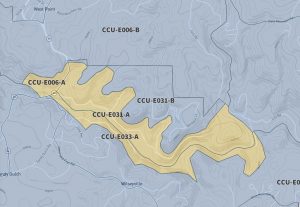 Evacuation Warning Zone In Yellow

View Photo
Update at 3:50 pm:  Calaveras County Health and Human Services, in coordination with the American Red Cross, has announced the closure of the shelter located at Mokelumne Hill Elementary School. The shelter closed at 3 PM today. However, the site will continue to be staged and ready to use in case the need arises. The shelter located at West Point Community Town Hall will remain open to provide support to the affected individuals.
Original story posted at 10:34 am: West Point, CA — Calaveras County officials continue to monitor the area surrounding Barney Way in West Point out of concerns that debris slides could impact some homes.
34 residences have been placed under an evacuation warning. Those in the area should be prepared to leave if an evacuation order is issued.  There was no new damage located in the area yesterday, according to county officials, but more rain is projected tomorrow, with thunderstorms possible from noon-8pm.
The Calaveras County Office of Emergency Services reports that emergency shelters will remain open at the West Point Community Town Hall (22283 Highway 26) and at Mokelumne Hill Elementary School (8350 Highway 26). The shelters are being operated by the county's Health and Human Services Agency in partnership with the American Red Cross.
In addition, pets like cats and dogs can be brought to the Calaveras Animal Shelter on Jeff Tuttle Road in San Andreas and livestock can be taken to the Calaveras County Fairgrounds.
Sandbag Locations
Sandbags are once again available in Calaveras County. Please limit the number of sandbags to 10 per resident and remember to bring your own shovel.
• Arnold Library, 1065 Blagen Rd,
• Glencoe Maintenance Yard, 16151 Hwy 26 (Closes at 3:30pm)
• Jenny Lind Yard, 11558 Milton Rd. (Closes at 3:30pm)
• San Andreas Rd Yard, 891 Mt Ranch Rd. (Closes at 3:30pm)
• Mountain Ranch Community Center Parking lot next to the Public Safety
Substation, 7869 Whiskey Slide Rd.
• Murphys Fire Station, 37 Jones St.
• Vista Del Lago Cul-De-Sac near Valley Springs Dental, 313 Vista Del Lago
• Mangili Rd. Cul-De-Sac at Valley Springs Sports and Fitness, 145 Mangili Rd.
• Copperopolis Fire Department, 370 Main St.
• Mokelumne Hill Fire, 8160 Church Street
• West Point Volunteer Fire Department, 195 Spink Rd.
• Angels Camp, sand and sandbags are available at 200 Monte Verda (behind the
Police Department)