Update: More Snow For The Sierra Nevada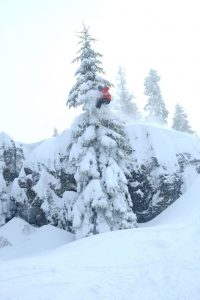 Dodge Ridge

View Photo
The Winter Storm Warning that is currently in effect for the western slope of the northern Sierra Nevada and Yosemite National Park, will expire at 11 AM this morning.
The snow levels range between 3,000 to 5,000 feet.
Additional snow accumulations will range from four to six inches.
Winds may continue to gust as high as thirty-five to sixty mph.
Additionally, the National Weather Service has issued a Winter Storm Watch for Yosemite National Park and the Sierra Nevada of Mariposa County, from late tonight through Wednesday afternoon. A Winter Weather Advisory will also be in effect for the western slope of the northern Sierra Nevada from 5 AM Tuesday until 5 PM Wednesday.
The total snow accumulations above the 3,000 foot elevation will range from four inches to four feet. The higher you go, the more the snow.
Winds could gust as high as forty to sixty mph at times. Strong winds can could cause tree damage.
The heaviest snow is expected on Tuesday.
Travel could be very difficult to impossible. The hazardous conditions could impact the weekday morning and/or evening commute in the upper elevations.
If you must travel, keep an extra flashlight, food, and water in your vehicle in case of an emergency. Monitor the latest forecasts for updates on this situation.