Tuolumne County Youth Facilities Hit Hard During Storms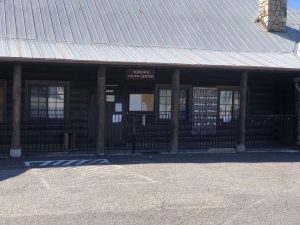 Tiny Tots Building In Sonora

View Photo
Sonora, CA — The total damage from last week's storm systems, bringing hail, floods, and a tornado, is still being assessed, but the final number will be significant.
Tuolumne County Office of Emergency Services Coordinator Dore Bietz says she is pretty confident that there will be a federal FEMA disaster declaration to help individual residents, which could provide assistance for those who were negatively impacted. More information is likely to be known in the next week.
Bietz says 172 forms were submitted to her office reporting damages, and at least 60 properties had "major damage," (destroying 40-percent of the home or business). It was primarily a mix of roof collapses or water/debris damage.
County buildings also took significant hits.
District Two Tuolumne County Supervisor, Ryan Campbell, points out, "Youth programs were hit especially hard. We haven't figured out what we are going to do about it, whether there will be fundraisers, or other things."
Campbell further details, "Our Health and Human Services Office was flooded, we had major flooding at the Tuolumne Youth Center, minor flooding in the Tuolumne Library, and there was minor flooding in the main branch (Sonora) library. Standard Park had flooding in the concession stand and bathrooms (Standard Park looked like a lake, at one point)."
The main library was briefly closed but has since reopened. The Tuolumne branch is reopening today, but the Tuolumne Youth Center remains closed, indefinitely. Standard Park also remains closed in the interim.
However, what was probably most disturbing, is that the Tiny Tots building on Barretta Street was burglarized while the major storm was passing through (sometime between Saturday and Monday).
Campbell says, "They broke a window and tried to steal things. We had actually just bought a brand new big tv there and they ripped it out of the wall."
The building was pretty much ransacked and some items were left outside (indicating the thief/thieves were planning to return to get them later). Many of those items recovered outside now have water damage.
Flood damage assessment will continue over the coming days. Another system is set to arrive late this weekend, but it is not anticipated to be as significant as the other recent storms.