Noise Ordinance To Be Discussed At Board Of Supervisors Meeting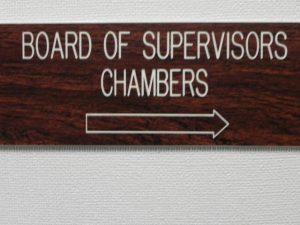 Tuolumne County Board of Supervisors Sign

View Photo
Sonora, CA – The Tuolumne County Board of Supervisors will be holding a meeting on Tuesday, March 14th at the main government center located at 2 South Green Street in Sonora. The meeting will commence at 9 am and will feature a discussion on the establishment of a county-wide noise ordinance. The proposed ordinance will include new code language and a compliance procedure specific to noise violations.
While the creation of the ordinance aims to address concerns about noise pollution, the process of its implementation presents a number of challenges. Among these challenges is the need for staff to respond and observe noise during "off" hours or be paid overtime, which would have a fiscal impact. Additionally, noise monitoring equipment is expensive and requires regular calibration and maintenance. Furthermore, staff may not be able to verify the noise source to the correct parcel, as the noise source may not be visible from a position staff can legally occupy.
Moreover, opening a case does not always result in compliance, and while a lien could be placed on the property, the violation may still exist. These issues have made it difficult for staff to determine how these cases would be processed, and whether the implementation of noise ordinances has been successful in other counties.
The meeting will also include a presentation on the role of elected officials before, during, and after an emergency or disaster.