Sonora Man Arrested For Embezzlement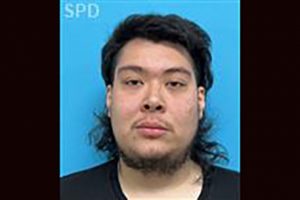 Uriel Garcia

View Photo
Sonora, CA – A Sonora man was handcuffed for embezzling from his employer.
Sonora Police responded to the 600 block of South Washington Street, in the area of Restano Way, for an employee who committed multiple thefts since January. Once on scene, officers questioned the suspect, 22-year-old Uriel Garcia. Police say he admitted to stealing approximately $990 worth of merchandise from the business.
Garcia was arrested. Police relayed that because the merchandise he admitted to taking was over $950, it boosted the crime to a felony charge. He was placed on $20,000 bail.