Triggerman In Sonora High School Murder Sentenced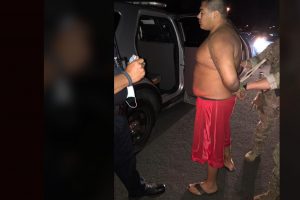 Joshua Rodriguez handcuffed after arrest in Centerville, Utah

View Photo
Sonora, CA – The triggerman in the shooting death of a Sonora High School student has been sentenced to spend much of the rest of his life in prison.
22-year-old Joshua Rodriguez of Tuolumne was sentenced to 71 years, 8 months plus 50 years to life in prison. Tuolumne County District Attorney Cassandra Jenecke reports that he is required to serve 85 percent of his sentence. However, she added, "He will be eligible for an early parole hearing under the Youthful Offender Parole Program, codified in Penal Code section 3051(b), in that he was under the age of 26 when he committed the offenses for which he was found guilty."
Rodriguez was found guilty of first-degree murder for the shooting death on September 16, 2020, of 17-year-old Eric Aguiar of Sonora in one of the school's campus parking lots, as detailed here.
During the sentencing, Rodriguez showed little remorse, according to Jeneke. She stated that Judge Kevin Seibert noted that when Rodriguez was asked by the probation officer why this crime had happened, he stated he did not remember what led to the confrontation. Jenecke said that he was "cagey and dodged" the majority of the officer's questions and responded with "I don't know" and "I don't remember," while shrugging and deflecting. She added, "He has displayed a complete lack of empathy or remorse for his victims, their families, and our community during this entire process."