Update: Wet Weather Hinders Travel on Mother Lode Roads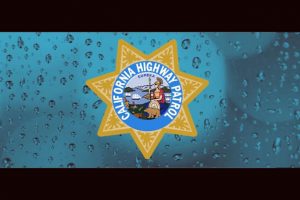 CHP log with rain background

View Photo
Update at 3:25 p.m.: The Calaveras County Public Works has released these immediate complete emergency road closures due to flooding and other road issues this afternoon:
Hogan Dam Road at State Route 26 (Valley Springs)
Hawver Road from Jesus Maria Road to Victory Lane (San Andreas)
Jesus Maria Road from Hawver Road to Whiskey Slide Road (Mokelumne Hill)
Salt Spring Valley Road from Felix Drive to Hunt Road (Copperopolis)
White Road (Valley Springs)
Baldwin Lane (Valley Springs)
Public works officials ask the public to please use local detour routes to avoid the impacted area. For questions related to storms or to report urgent road-related issues, please call Calaveras County Public Works Department at (209) 754-6401, during regular business hours (Monday through Friday, 8 am to 4 pm).
Update at 1:15 p.m.: Caltrans District 10 crews are responding to several small rockslides and mudslides along Highway 120 near Groveland. Caltrans officials added, "They are working to clear them off the roadway as soon as they occur. Efforts like this help keep the traveling public moving in the right direction, especially during these winter weather events."
Update at 12:25 p.m.: The CHP is reporting that two poles have come down along Highway 49 and three have been damaged in the Sonora area. The poles are between Old Sonora Columbia Road and Parrotts Ferry Road. All are off the highway, but traffic is slow going as there is plenty of activity in the area. The CHP added that the lines down are AT&T cables.
Original post at 12:15 p.m.: Sonora, CA — Travel with caution today, as there have been some road flooding and rockslides in the region already this morning.
Some of those road hazards have already been cleared up. The Tuolumne County Public Works Department reports that Middle Camp Road is closed between Hawk Lane and Laredo Court. It is due to emergency tree removal operations. The road is anticipated to reopen at 2 p.m.
In Calaveras County, the CHP is reporting that Highway 26 in the Mokelumne Hill area is down to one-way traffic due to a half-ton Chevy Dually pickup partially blocking the roadway. Just before 11:30 a.m., the truck lost its right front tire near Lafayette Street, east of the Highway 49 intersection. Officers are directing traffic, and a tow truck is heading to the scene. The CHP reports no injuries in this accident.
Highway 26 is also the scene of a tree that came crashing down just before noon near Deardorff Road in the Glenco area. The tree is blocking half the roadway, and officers are directing traffic.