Planned Biomass Project Easily Clears Williamson Act Hurdle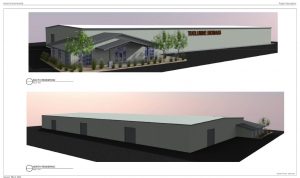 Tuolumne Biomass LLC Proposed Project

View Photo
Jamestown, CA — The Tuolumne County Board of Supervisors voted unanimously to change the Williamson Act contract for the 872-acre T-Five Ranches property on O'Byrnes Ferry.
17 acres of the property, which is near the Sierra Conservation Center, will be the future site of a $14-million biomass facility.
The Williamson Act contract between the property owner and county designates the area for dryland grazing. The board voted 5-0 to revise the contract so that 17 acres be allowed for wood processing use.
There was no opposition during the public comment period at this week's meeting, and it was noted that a letter had been sent by the Central Sierra Environmental Resource Center (CSERC), which had no concerns about making the change.
As for the logistics of the facility, county staff noted that T-Five Ranches would remain the owner of the land, and the 17 acres would be leased by Tuolumne Biomass, LLC.
District One Supervisor David Goldemberg asked about what would be produced at the site, and county staff responded that Tuolumne Biomass would be taking in forest wood products and turning the material into things like fence posts, mulch and other useable goods.
District Five Supervisor Jaron Brandon made the motion to approve the Williamson Act contract change and it was seconded by Goldemberg.
To read an earlier story about the biomass project, click here.