California Dropping COVID Vaccine Requirement For School Kids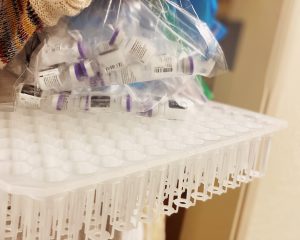 COVID-19 Vaccine

View Photo
Sacramento, CA — Reversing an original plan, California school kids will not have to receive the COVID-19 vaccine to attend classes.
Governor Gavin Newsom announced the directive in 2021, but it has not been implemented. It was set to take effect later this year.  The Associated Press reports that state health officials are no longer planning to push it forward.
The proposal, which was contentious, would have impacted an estimated 6.7 million public and private school children. The idea was to add the COVID vaccine to the list of those required by students to attend classes.
Most of the state's COVID restrictions put in place by Governor Newsom have now been lifted, and he will no longer be able to implement new ones after the State of Emergency expires on February 28.