Deputy Crashes While Heading To Wreck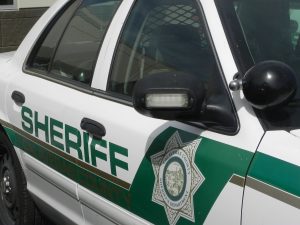 Calaveras County Sheriff

View Photos
Mountain Ranch, CA — The CHP reports icy roads are to blame for two accidents on Mountain Ranch Road near San Andreas.
The first crash involved a pregnant woman who went off the roadway near Whiskey Slide Road around 8:30 Thursday morning. Calaveras County Sheriff's Deputy N. Riviera was responding to that incident along Mountain Ranch Road when her vehicle slid on ice near Rocky Road. CHP Officer Rebecca Myers says, "The deputy suddenly felt the rear end of her car begin to slide out. She tried to counter steer but crossed into oncoming traffic. She corrected back to the right but could not regain control of her vehicle and headed down an embankment overturning into a creek."
Deputy Riviera sustained minor injuries in the crash. The pregnant woman in the initial accident was taken by ambulance to an area hospital as a precautionary measure, according to Myers.