CCWD Chooses New President After Strange Cannabis Tie Revealed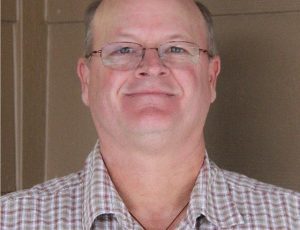 Terry Strange

View Photos
San Andreas, CA — Terrence Strange, while still District 2 board director for the Calaveras County Water District, has been ousted as president due to potential conflicts of interest connecting to his commercial cannabis grow in Mokelumne Hill.
As reported here, Strange, a prominent current county official, showed up on a recently released list of over 700 applicants seeking to register commercial grows. CCWD board members, who were unaware of his cannabis industry activities, called a special meeting last week to discuss the matter, during which Strange apologized and offered to step down as president, even though he did not see a conflict of interest.
The directors at Wednesday's meeting voted 4-0 in support of the move, naming District 5 Director Jeff Davidson as board president and District 3 Director Bertha Underhill as vice president. District spokesperson Joel Metzger says Strange was absent from the meeting by his own choice, adding that it was due to a pre-planned trip. Metzger emphasizes that while board counsel said there did not appear to be any current conflicts of interest, the directors voted to exercise "an abundance of caution." Strange was also removed from the district's legal affairs committee, which he had volunteered to do at last week's session.
In other business, the district's construction crew was able to completely rehab a 200-foot-long spillway at its regulating reservoir, the drinking water supply for West Point and Wilseyville customers, for just over $22,500. Bids from outside contractors ranged from $70,000 to $90,000.
CCWD General Manager Dave Eggerton also reported that the district was finally able to secure from the Regional Water Quality Control Board an amendment to CCWD's permit for wastewater treatment operations in Copperopolis. Over the past 10 years, although the district has made multiple improvements to the plant to meet state standards, Metzer points out that meeting state-mandated nitrate limitations continued to pose challenges that may have otherwise cost CCWD and its customers millions of dollars to achieve compliance.