Alleged Drug Dealer Arrested In Jamestown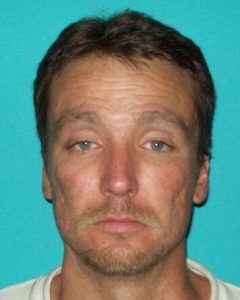 Brian Armstron

View Photos
Jamestown, CA — A drug bust was made in Jamestown yesterday afternoon.
The Tuolumne County Sheriff's Office reports that a deputy spotted 33-year-old parolee Brian Armstrong of Twain Harte standing outside of a parked vehicle at a residence on 6th Avenue. Armstrong matched the description of a man that ran away from a traffic stop in that same area 30 minutes earlier. He was placed under arrest and searched. In his possession, a deputy found 43 grams of black tar heroin, over $1,800 cash and stolen property. He was booked into county jail for transportation and possession of heroin for sale and possession of drug paraphernalia.
He was booked into county jail on $50,000 bail, but the Sheriff's Office notes that he will remain in custody due to his parole violation.