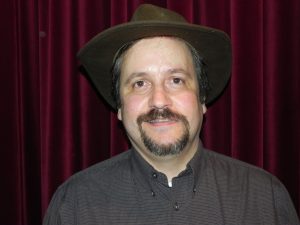 Jim Garaventa

View Photos
Jim Garaventa, Sonora City Councilman, was Thursday's KVML "Newsmaker of the Day".
After spending several years in the audience observing City Council meetings, Garaventa was elected as a Councilman last year.
Now that he has attended over a full years worth of meetings and has made a few decisions , Garaventa remarked on the difference between being an observer of Council meetings versus being a City Councilman.
"I've quickly realized that when you're in the audience, you think you know the automatic answer," said Garaventa, "I've learned that with the amount of reading that is required, no issue is as easy as it first appears."
Garaventa said his top priorities continue to be implementing aspects of the Vision Sonora Plan and finding ways to make improvements related to the water infrastructure.
Vision Sonora is designed as a road map to improve the mobility and appearance of the downtown district. This includes public parking, trails around town, outdoor restaurant seating, additional trees and improvements to the overall appearance of Stockton and Washington Streets.
The long discussed plan is being used to help secure grant funding to construct the projects.
The Vision Sonora effort is being overseen by the City of Sonora and Tuolumne County Transportation Council. Funding for the project originally came from a $225K state grant.
The city budget was discussed and Garaventa pointed out the positive news that the city sales tax has been recently growing.
"We are in the black", Garaventa said. "I personally would like to see more police officers and perhaps we will be able to do that soon, with the growing sales tax revenue."
Garaventa concluded, "I continue to want to be a good steward, and do some good things for the city but not at the expense of the city's history."
The "Newsmaker of the Day" is heard every weekday morning on AM 1450 KVML at 6:45, 7:45 and 8:45 AM.