More Californians Texting And Driving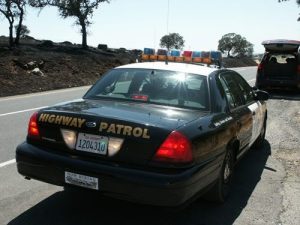 CHP Unit

View Photos
Sonora, CA — Despite laws against the practice, more and more Californians are choosing to use a cell phone while driving.
That's according to a new study conducted by the California Office of Traffic Safety, in partnership with the UC Berkeley Safe Transportation Research and Education Center.
Its yearly assessment found that 9.2% of California motorists were using a cell phone while driving, up from 6.6% last year. Sonora Area CHP Officer Nick Norton says, "For some reason, our message isn't getting through, or maybe the people are just too reliant on their phones."
This past April was "Distracted Diving Awareness Month" so California law enforcement agencies ramped up enforcement. 46,000 drivers were ticketed that month for using a cell phone while driving. There were actually fewer tickets written for talking on a cell phone, compared to a similar sting in 2014, but the number of tickets for texting while driving was up 35%.
When asked about solutions for this growing trend, Officer Norton says, "Maybe there will be longer and more strict campaigns as far as ticketing, if that's what it has to be. We try to do education, so people don't do it and to show that there are dangers to texting or talking on your cell phone while driving."
The National Highway Traffic Safety Administration reports that 80% of vehicle crashes involve some sort of driver inattention.