SRMC Gains Sister Hospital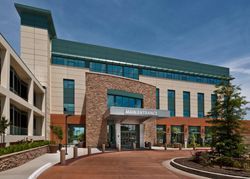 Lodi Memorial Hospital

View Photos
Lodi, CA — A hospital in the Central Valley has become part of Adventist Health.
The California Attorney General this month approved the organization's acquisition of  Lodi Health, including its 191-bed Lodi Memorial Hospital. Adventist Health is also the parent company of Sonora Regional Medical Center, where President and CEO Andrew Jahn says, "We are excited by the possibilities that come with having a sister facility so close by. We look forward to collaborating with Lodi Health as we both work to enhance the delivery of health care in our respective communities."
Lodi Memorial Hospital has been in operation since 1952. It has 15 clinics, several outpatient centers, an adult day care center and child care center.