State's Lock Up Rate Drops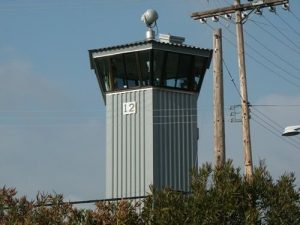 Sierra Conservation Center

View Photos
Sonora, CA — Tuolumne and Calaveras Counties differ vastly in regards to incarceration rates, while overall the state has seen a significant drop in the number of prisoners since peaking in 2007.
New statistics from the Board of State and Community Corrections (BSCC) found a wide disparity among locales.  More liberal areas, like Marin and San Francisco, are less likely to lock up criminals than conservative places like Kings, Lassen and Tuolumne counties.
Overall, the state's incarceration rate has dipped by nearly one-fifth since its peak, to 567 inmates per 100,000 people.  Calaveras County's inmate numbers have followed that trend plummeting by 27% since 2007 from 503 to 369 in 2014. However, Tuolumne County is not following suit, instead its numbers have gone up by 2%, from 761 in 2007 to 779 in 2014.
The agency findings show some counties prefer to hold people while they await court hearings, but others let them out immediately.  Here are the BSCC's incarceration rate figures by counties:
| | | | |
| --- | --- | --- | --- |
| County | Incarceration Rate 2007 | Incarceration Rate 2014 | Change in Incarceration Rate |
| Alameda | 588 | 444 | -24% |
| Alpine | N/A | N/A | N/A |
| Amador | 748 | 710 | -5% |
| Butte | 879 | 714 | -19% |
| Calaveras | 503 | 369 | -27% |
| Colusa | 739 | 691 | -6% |
| Contra Costa | 345 | 315 | -9% |
| Del Norte | 1077 | 784 | -27% |
| El Dorado | 477 | 421 | -12% |
| Fresno | 977 | 745 | -24% |
| Glenn | 1096 | 699 | -36% |
| Humboldt | 823 | 563 | -32% |
| Imperial | 569 | 519 | -9% |
| Inyo | 960 | 543 | -43% |
| Kern | 960 | 753 | -22% |
| Kings | 1244 | 1384 | 11% |
| Lake | 1341 | 1043 | -22% |
| Lassen | 792 | 821 | 4% |
| Los Angeles | 771 | 641 | -17% |
| Madera | 842 | 692 | -18% |
| Marin | 296 | 226 | -24% |
| Mariposa | 658 | 612 | -7% |
| Mendocino | 703 | 695 | -1% |
| Merced | 820 | 726 | -11% |
| Modoc | 834 | 552 | -34% |
| Mono | 486 | 362 | -26% |
| Monterey | 753 | 622 | -17% |
| Napa | 479 | 392 | -18% |
| Nevada | 348 | 343 | -1% |
| Orange | 551 | 448 | -19% |
| Placer | 501 | 368 | -27% |
| Plumas | 563 | 459 | -18% |
| Riverside | 718 | 611 | -15% |
| Sacramento | 859 | 766 | -11% |
| San Benito | 479 | 405 | -15% |
| San Bernardino | 899 | 702 | -22% |
| San Diego | 605 | 479 | -21% |
| San Francisco | 449 | 265 | -41% |
| San Joaquin | 795 | 631 | -21% |
| San Luis Obispo | 488 | 502 | 3% |
| San Mateo | 431 | 314 | -27% |
| Santa Barbara | 659 | 509 | -23% |
| Santa Clara | 620 | 450 | -27% |
| Santa Cruz | 425 | 379 | -11% |
| Shasta | 1088 | 852 | -22% |
| Sierra | 528 | 604 | 14% |
| Siskiyou | 780 | 606 | -22% |
| Solano | 725 | 460 | -37% |
| Sonoma | 509 | 399 | -22% |
| Stanislaus | 743 | 565 | -24% |
| Sutter | 853 | 606 | -29% |
| Tehama | 1136 | 883 | -22% |
| Trinity | 769 | 756 | -2% |
| Tulare | 1058 | 875 | -17% |
| Tuolumne | 761 | 779 | 2% |
| Ventura | 520 | 418 | -20% |
| Yolo | 731 | 620 | -15% |
| Yuba | 1490 | 1066 | -28% |
| California | 701 | 567 | -19% |