Congress Voting On Forest Funds For Roads, Schools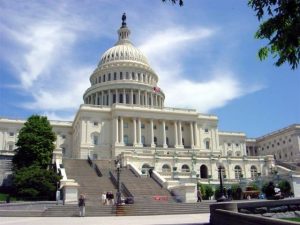 US Capitol

View Photos
Washington, DC — Today, as part of an omnibus spending bill, the House of U.S. Representatives passed a two-year extension of an act that continues to provide critical funding to Mother Lode and other forested counties' roads and schools.
As the most current extension is set to expire April 1, the approval, which comes at 95 percent of funding figures approved for FY 2013, should come as good news to department, program and service managers whose budgets count on the monies. The bill still must make it through the Senate, however.
Back in January, following repeated unsuccessful efforts by the 113th Congress to extend the bill by winter session close, the Tuolumne County Board of Supervisors sent a reauthorized resolution letter urging its approval. The supervisors, in their document, emphasized the dependency of forested counties such as Tuolumne and their schools on the federal forest programs' revenue sharing funds to help maintain local roads, schools' services and programs. Ahead of that, last September, as part of a lobbying group, former Tuolumne County Superintendent of Schools Joe Silva, traveled to Washington, DC in support of the legislation, as previously reported.
Mother Lode Congressman Tom McClintock, who voted "no" on the omnibus bill, indicated that he did so due to other unrelated portions of it; specifically, "doc fix" provisions that remove certain annual limits on Medicare patient physician reimbursements without providing sufficient spending reform offsets. He pointedly added that Secure Rural Schools funding should have been supportable on its own merits, apart from the bill.