Fire Fighting Projects Receive Over $1 Million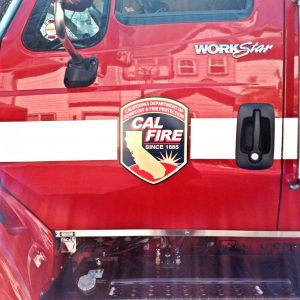 Cal Fire Truck

View Photos
Sacramento, CA — Cal Fire has awarded over $9.5 million in grants throughout the state for a variety of projects aimed at reducing the rising threat of wildfires due to the lingering drought.  Ten of the 83 grants include these projects listed below for the Mother Lode:
Tuolumne County:
Twain Harte Green Waste Curbside Pick-up:  $50,000
Tuolumne County Roadside Brushing:  $84,000
Highway 120 Corridor Fire Break and Fuels Reduction:  $ 244,160
Mi Wuk/Sugar Pine Fuel Reduction Program:  $190,516
Fire Prevention Materials and Road Signs:  $16,576
Turnback Creek Fuel Reduction Phase 2 (Maintenance):  $60,759
Calaveras County:
Calaveras County CWPP Update:  $10,000
Rancho Calaveras Fuels Reduction:  $150,000
Blue Lake Springs H.O.A. Fire Safety Project:  $272,580
Central Calaveras Fire and Rescue Protection District Wildland Fire Pre-Plan:  $44,800
As Cal Fire points out winter wildfires so far this year have burned 3,200 acres, compared to 800 acres at this time for an average year.